Eco-friendly Way of Mattress Removal
March 28, 2018
Author: billy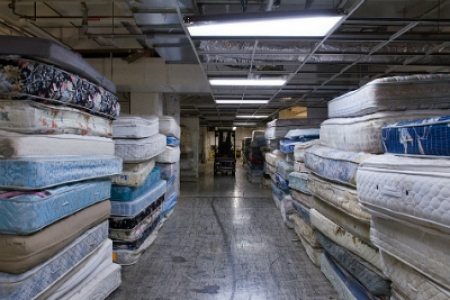 Are you planning to scrap your old mattress? Mattress removal is indeed a complex procedure. Either it can go for commercial recycling or it has to be totally disposed and sent to landfill depending on the condition.
Mattress cannot be just dumped into landfill as these cannot be compressed the same way as other things. Therefore, it would occupy hell lot of space. Moreover, mattresses in recent times are made with lots of chemicals that could leach into the groundwater, thereby poisoning the drinking water. This could have hazardous repercussions on the environment and health of all living beings. To avoid this, first the mattress has to be manually degraded, that is, all its constituents have to be separated. After dismantling the mattress, commercial recycling is done as much as possible. In most cases at least 95% of the mattress is successfully recycled. So, the parts become new steel, cotton, wood, coir, felt and plastic products. Since all these materials are closely mixed during the manufacturing of the mattress, to segregate these becomes a task and requires labor with high expertise.
On an average, each mattress comprises of approximately 12.5 kilograms of steel, 2 kilograms of wood and 1.5 kilograms of foam. If all these end up in the landfill, thousands of tonnes of landfills would get diverted just for this. Hence, by means of commercial recycling the penultimate waste that has to be disposed in the landfill is tremendously reduced in volume. The useful waste like steel, cotton, coir, wood and plastic goes to the respective industries for recycling. This way, it is not only an invaluable service to the environment but also to the economy. In case, you are in need of mattress removal services, then contact an expert agency who can help you to dispose it in the right manner.