Benefits of Eco Bins That Can Make This World A Better Place
March 12, 2016
Author: billy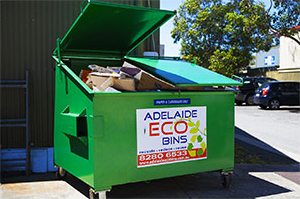 There is a positive sign! The world has gradually become more socially responsible and striving towards a cleaner environment. But this is just the start and good time to get rid of all the rubbish around you and your society. Do you realize simple disposal of waste is not enough? Where and how it is being disposed is the key for a cleaner safer global village.
Are you too lazy to indulge in proper waste segregation activity? Don't have enough places to discard the waste? Whatever your reason is, the world can be greener and cleaner with the help of Adelaide eco bins providers and their eco-friendly inventions. South Australias capital city Adelaide has shown some active steps in keeping its city cleaner. The eco bins designed are not just ordinary trash bins; they make work very systematic and convenient.
Healthy Environment:
It's time to enjoy greater health benefits. The latest eco bins allow segregation of organic wastes from non-recyclable materials. A common tendency of burning waste at the backyard or at landfills will no more be prevalent. While the burnt chemicals do not suspend in the air and there is a steep reduction in health diseases like heart attacks or respiratory illness. Proper allocation of garbage will eradicate the germs and exposure of people to such disease causing microbes.
Social Advancement:
Proper segregation of waste with the help of eco bins helps in recycling. For instance reclaimed debris from the waste is used for constructing roads and highways. This reduces cost hugely which means there is financial advancement as well as social development, because there is a reduction in the further consumption of natural resources, while new products can be made. Proper waste management also helps in forming waste energy, which is used to generate electricity.
Here is a great chance for you to manage your waste with flexible, fast and reliable service for recycling, waste disposal and other waste management issues with the top companies offering Adelaide eco bins. From bulk household waste to construction and demolition of waste, their advanced eco bins like Skip Bin or Roll on Roll off bin will be the best option. Get the best bin for your needs, which are easy on your pocket.