The Importance of Focusing on Commercial Recycling and Green Waste Removal
April 11, 2018
Author: billy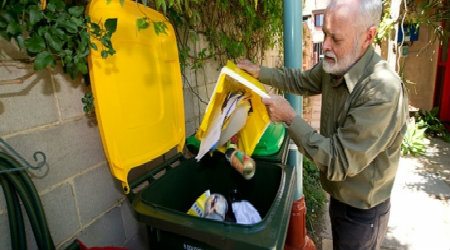 If you are the owner of a commercial property, then you probably have to often get rid of different forms of waste products. In order to carry out waste removal in the most effective way, you should consider going for commercial recycling. Apart from serving as an excellent way to minimize waste removal costs, it also has tons of environment benefits as well.
Focusing on systematic waste management can also add a lot of credibility to your company, improving your reputation among consumers and in the business world.
Effects of waste products on the environment
Recycling waste products is highly important in regards to maintaining the purity and sanctity of the environment. The following points should how waste products can adversely affect the natural environment that we live in and how recycling can help to avoid such problems:
Greenhouse gases and harmful chemicals are released from the rubbish dumps in landfill sites. By recycling, you can help to reduce pollution that is caused by such waste products.
Deforestation leads to serious after effects such as habitat destruction as well as global warming. Recycling helps to reduce the pressing need for different types of raw materials, which ultimately lead to the preservation of rainforests.
A lot of energy is used when products are made from raw materials. With recycling, you can reduce the energy requirement and so assist in preserving natural resources.
How can a commercial recycling plant be of service to you?
When you choose to work with a commercial recycling Adelaide company, they can create a customized plan for you that help you to reduce waste collection costs. This may involve using the recycled products as part of your overall business as well as working with a scrap metal recycling firm to make sure that you are not creating additional waste through your general business practices. A recycling firm can also help you to eliminate recycled items like plastics, paper and metal from your trash bins and keep your waste costs down. Investing a well planned recycling program can also keep your environment clean and green.
Green waste removal
Besides commercial waste recycling, you can also invest in optimum green waste removal strategies to remove green waste products such as rotten grass, plants, hedge trimmings, flowers as well as commercial food wastes. These are biodegradable substances that can release significant amounts of foul odor and adversely affect the environment. A professional green waste removing service can keep the area of your business clean and benefit you in a variety of ways.