5 Things to Consider Before Hiring a Rubbish Removal Service Provider in Adelaide
March 11, 2016
Author: billy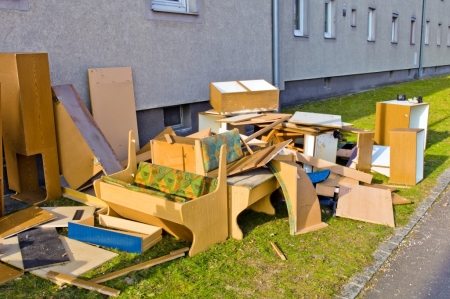 Removing a huge pile of junk regularly can ensure that your premises look beautiful and inviting. It can also ensure that the environment is safe and hygienic to live in. It is important to find a reliable rubbish removal service provider that can clear all wastes and unwanted items.
It is often that people end up hiring a company which fails to offer them satisfactory services and waste their time and money. Before you hire the services of a rubbish removal firm, it is important for you to conduct some amount of research and find a certified and licensed rubbish removal service provider. It is essential for you to hire a company which has the ability to undertake the responsibility. Know about 5 things that you should consider prior to hiring a rubbish removal Adelaide A service provider.
Reputation
Make some research and find out about the reputation of the provider that you are planning to hire. It is always best to get a personal referral and know about the companies which offer the most reliable services. However, if you cannot get a personal recommendation, it is best to go online and go through various customer feedback and reviews to know about the best services that you can choose from. Go for a provider that has earned lots of positive comments and feedback from happy customers.
Equipment
You should check whether the company has the best equipment, including trucks of the right type and size. Trucks of an appropriate size can ensure minimum number of trips for waste clearance and you will not have to pay more money than is necessary.
Recycle Policy
There are many residential and commercial waste companies that offer Recycling Adelaide services. They have a proper rubbish recycling and removal policy in place to dispose of home, office or garden wastes which ensure eco-friendly services and much lower amount of wastes to end up ultimately in landfills.
Insurance
Find out whether the company has enough insurance coverage for the services offered. Any professional service of good repute will have a minimum third-party liability protection to ensure proper rubbish removal in case of unfortunate accidents or damage occurring during waste collection, transportation or removal.
Flexibility
You should also check whether the provider can collect and remove wastes at your convenient time. With flexible timings, you will not have to make time adjustments and wait for trash men to arrive at your doorstep.