Write Off Industrial Waste or Stock (And Enjoy Tax Deduction)- Here's How
June 22, 2018
Author: billy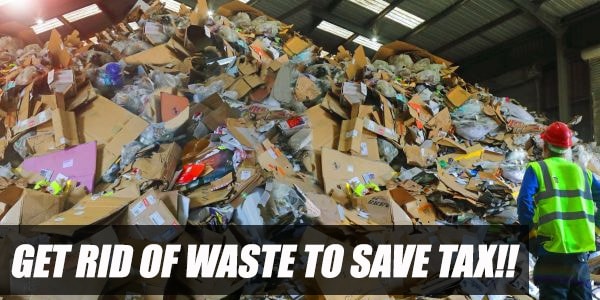 Of course, you can hire a waste management company and dispose of all the excess industrial and commercial waste and stocks easily. But that won't exactly be financially beneficial to your business, would it? There's a better way-a smarter way. Before June 30, you can get rid of all the old production units and stocked inventories to enjoy a full tax deduction. How? With Adelaide Eco Bins by your side, of course.
Be A Smart Business Owner
Hundreds of business owners and manufacturers in South Australia have rushed to Adelaide Eco Bins in just past 20 days. And we're expecting more including you, in the coming week, as this financial year comes to a close.
All are getting rid of their industrial and in-house waste, old units, excess inventory and other outdated assets before June 30 so as to save on their taxes.
Get in Touch with Adelaide Eco Bins
We are one of the leading waste management solution providers, offering the widest range of services for diverse segments, including industrial and commercial waste management. With years of experience under our belt and highest of retention rate, we promise you no less than 100 percent satisfaction. We are equipped with the right tools and facilities that, in sync with unmatched expertise, is well adept to deliver you the best quality services-efficient, timely and, above all, affordable.
So, don't let the opportunity slip by. Be smart and act before June 30. Write off all the waste, excess stock, and outdated inventories. You could save on your taxes.
To know more, please dial 82444077 or email us at sales@adelaideecobins.com.au